Divya Jivan
Gujarati Monthly Spiritual Journal
Published by Divya Jivan Sangh, Gujarat
"Divya Jivan" is a Spiritual monthly journal in Gujarati language from the Sivananda Ashram, Ahmedabad, that has been published regularly over the past fifty years and running. Apart from bringing out various articles of great spiritual imports from various saints of the present and past regardless of their affiliations to organizations, it has also served well to communicate with devotees all over. We request all the Gujarati speaking spiritual aspirants to subscribe to this magazine.
Honoring the request of a few devotees, complete "Divya Jivan" - a monthly spiritual journal come to you directly. We upload each month's issue on the website for our viewer. As you know, for the past fifty years, it has been serving Gujarati speaking and reading community by bringing spiritual literature of Holy Master Swami Sivanandaji Maharaj and other saints and sages.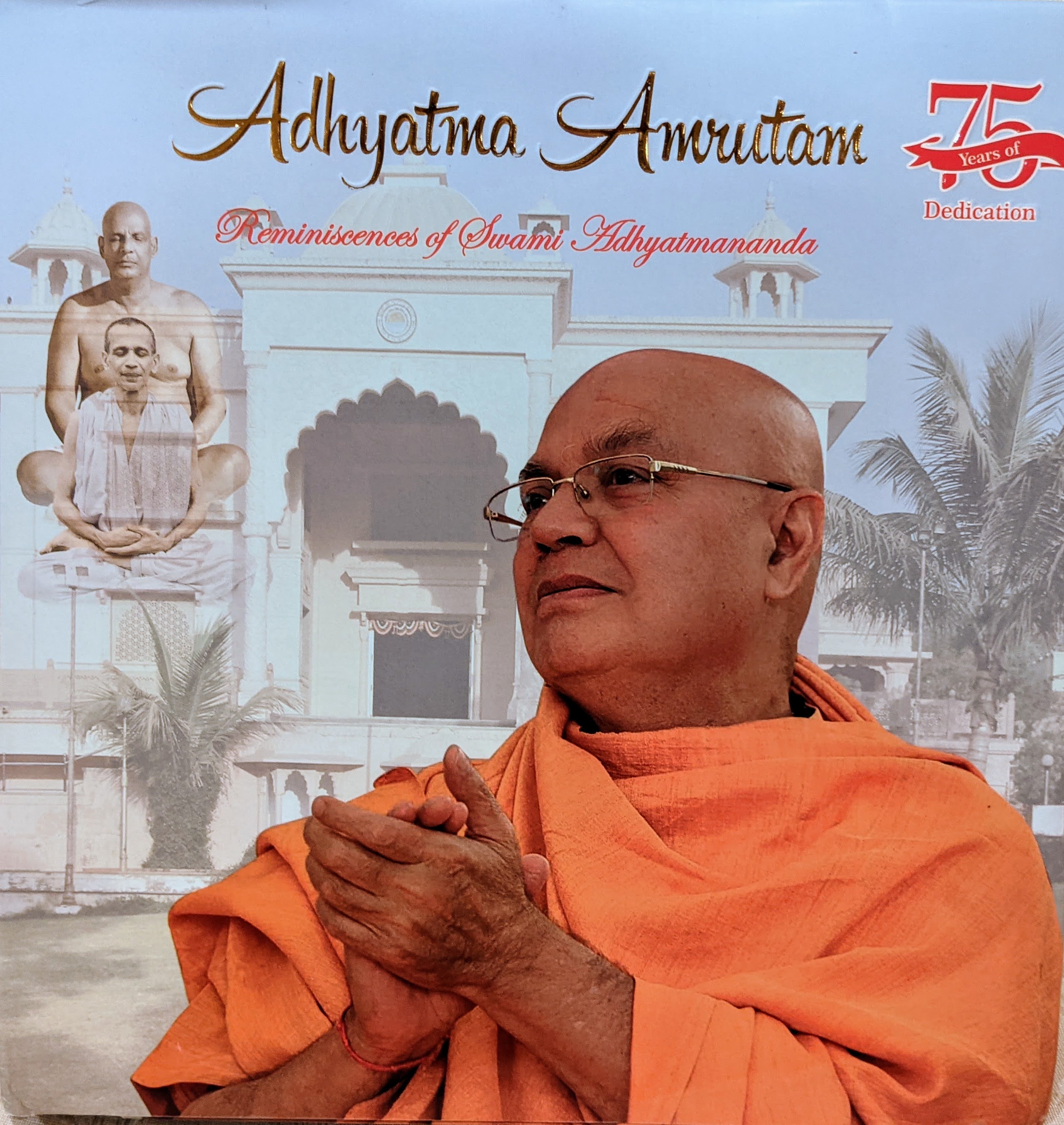 Amrut Mahotsav Souvenir was released silently at Sri Sri Ashtalaxmi Maa's feet by His Holiness Brahmleen Sri Swami Adhyatmanandji Maharaj, Himself on His Birthday May 3, 2021
& Lokarpanam was on Gurupurnima day, July 24, 2021 by Sivananda Ashram, Ahmedabad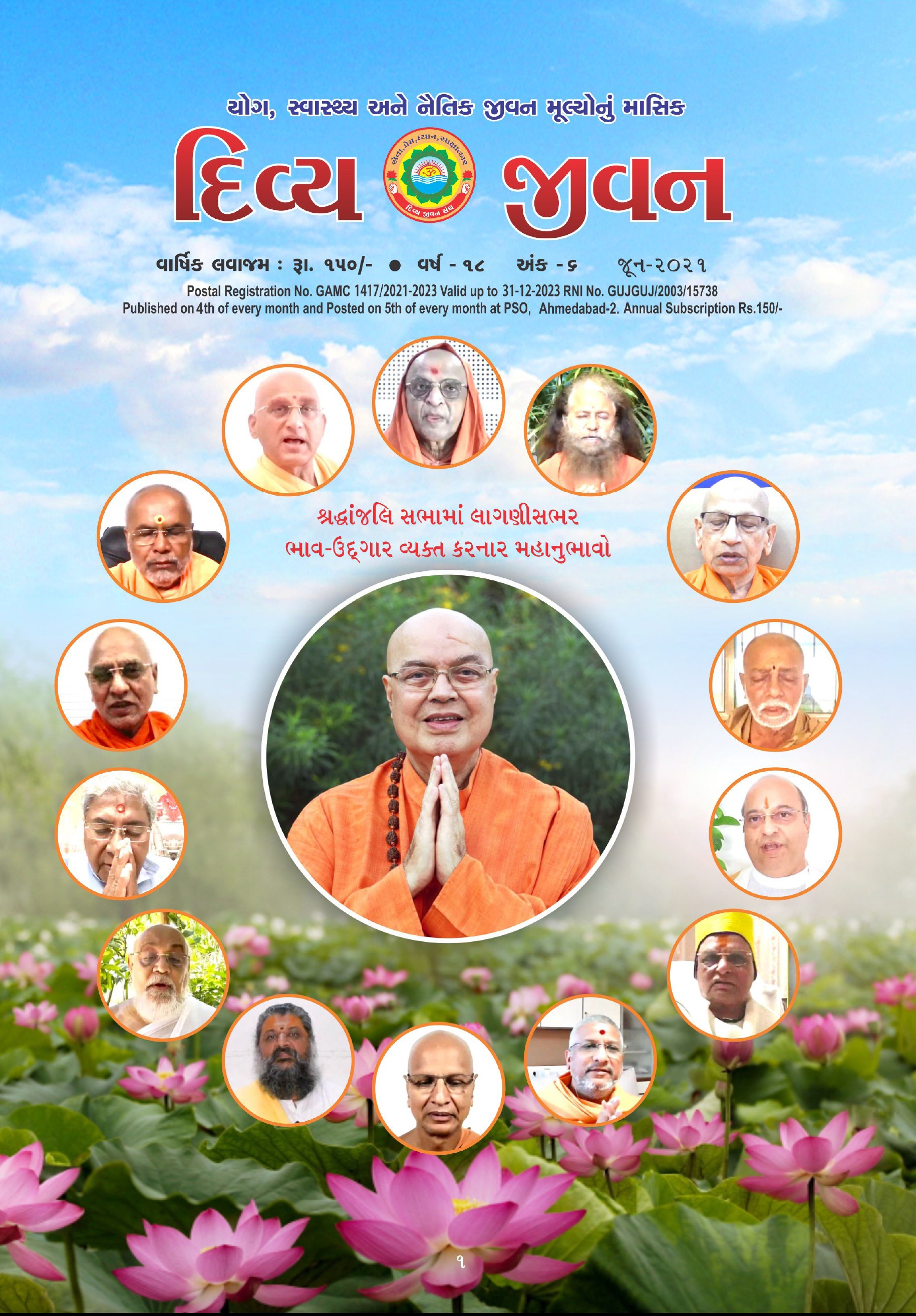 "A treasure volume", compiled by a devoted couple Smt. Rupa & Sri Manish Majmundar, an ardent devotees of Pujya Swamiji on the occasion of Amrut Mahotsav Celebrations year (May 3, 2019 - May 3, 2020) of H. H. Sri Swami Adhyatmanandaji Maharaj. The book was released on September 8, 2020 on Holy Master's Birth Anniversary. It contains the core sentiments of love & gratitude by devotees of Pujya Swamiji Maharaj from the East & the West. Simply Heart touching.....will be remembered for ever.
Thanks to all the Devotees from all over India, Taiwan, USA, Canada & UK for their contribution and thanks to Smt. Rupaben for her wonderful gesture of love & gratitude.
Please find the Link to complete Amrut Mahotsav Souvenir (pdf)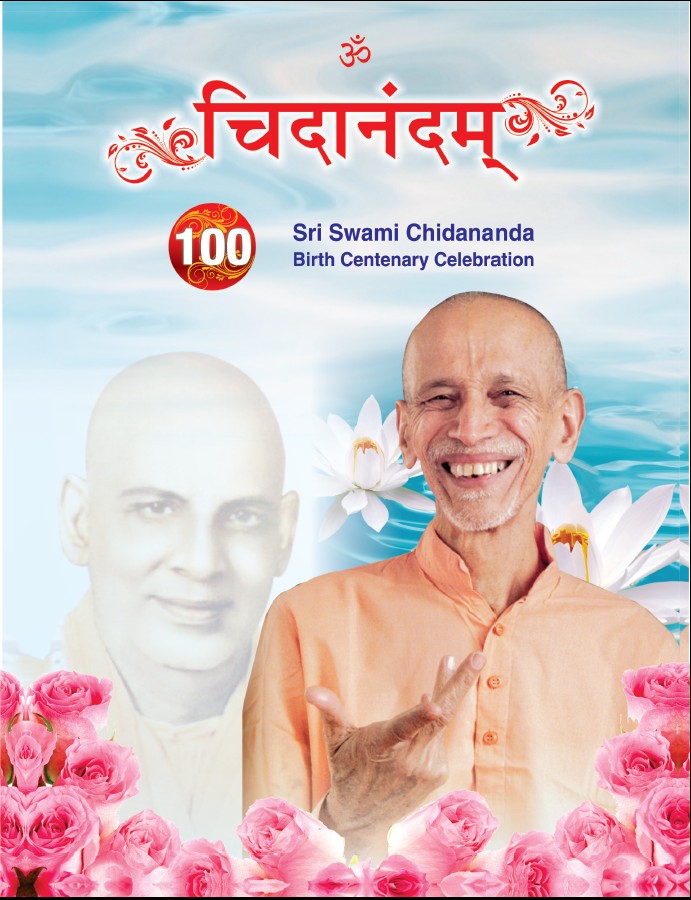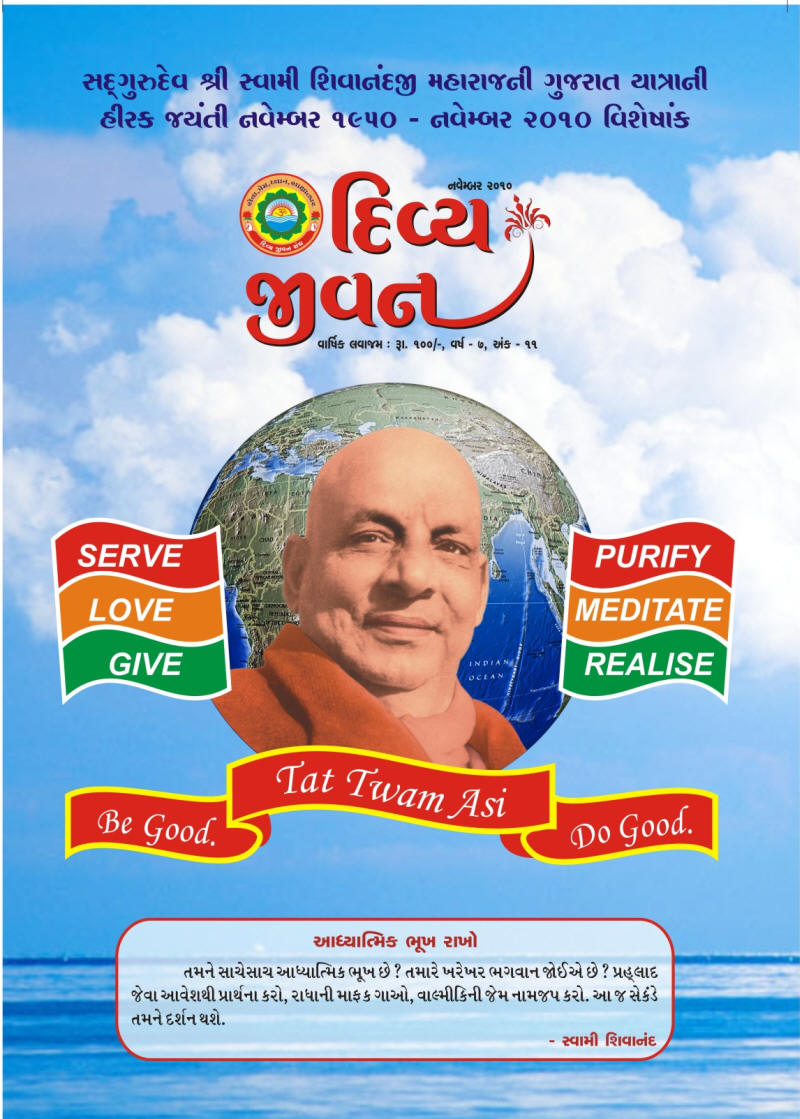 Subscription Information:
In India
| | |
| --- | --- |
| Annual Subscription | Rs. 150/- |
| For 15 Years | Rs. 1500/- |
| Patron | Rs. 3000/- |
| Individual - one copy | Rs. 15/- |
International
| | | |
| --- | --- | --- |
| Annual | Rs. 1800/- | By Air Mail |
| For 15 years | Rs. 15000 | By Air Mail |
Please note that this subscription rate is greatly discounted to make sure that it reaches to maximum number of people with affordable price. It is being supported by the donations from the gentleman like yourself. Please feel free to donate.
=================================================
Subscription Form:
For further details - Please contact Sivananda Ashram, Ahmedabad Sri Divya Jivan Sanskrutik Sangh, Sivananda Ashram, Jodhpur Tekari, Sivananda Marg, Ahmedabad 380015. Ph.: 079-26861234 Telefax: 079-26862345 email: sivananda_ashram@yahoo.com
Latest Additions.........

Please subscribe to Divyajivan Mailing List. We will update you with new uploads of spiritual literature on the web of Holy Master Sri Swami Sivanandaji Maharaj, saints of his lineage and other saints. We will also update you about the Sivananda Ashram, Ahmedabad website and facilitate communication with Sri Swami Adhyatmanandaji Maharaj.

Please enter your email address and click Subscribe button
To manage your subscription, please visit Subscription Page. You can also subscribe and unsubscribe from this page. You may unsubscribe by yourself anytime you wish. You will be required to send confirmation link that you will get in your e-mail to complete this subscription.

[ Home ] [ News ] [ Upcoming Events ] [ What's New? ] [ Services ] [ Swami Adhyatmananda ] [ Multimedia ] [ Publications ] [ Administration ] [ Saints and Sages ] [ Photo Gallery ] [ Contact ] [ Guestbook ] [ Important Links ] Webmaster: webmaster@divyajivan.org