Home
News
Upcoming Events
What's New?
Services
Multimedia
Publications
Administration
Saints and Sages
Photo Gallery
Contact

"Worship of Lord Shiva"
Mahashivaratri Utsav ( March 2, 2011)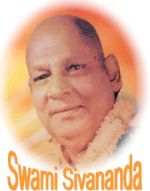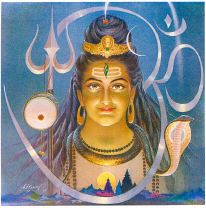 "The formal worship consists of bathing the Lord. Lord Shiva is considered to be the Form of Light (which the Shiva Lingam represents). He is burning with the fire of austerity. He is therefore best propitiated with cool bathing. While bathing the Lingam the devotee prays: "O Lord! I will bathe Thee with water, milk, etc. Do Thou kindly bathe me with the milk of wisdom. Do Thou kindly wash me of all my sins, so that the fire of worldliness which is scorching me may be put out once for all, so that I may be one with Thee—the One alone without a second."
"Offer this inner worship to Lord Shiva daily: "I worship the jewel of my Self, the Shiva residing in the Lotus of my heart. I bathe Him with the water of my pure mind brought from the river of faith and devotion. I worship Him with the fragrant flowers of Samadhi—all this so that I may not be born again in this world......"- Swami Sivananda << More>>
OM Namah Shivaya - Continuous Chanting by Swami Adhyatmananda ( Audio Clip)
For more - audio Clips
Sri Rudram - Rudra Adhyaya (Satarudriya)
"The Rudra-Adhyaya, known also as the Satarudriya, occurring in the Yajur Veda, is a soul-stirring hymn offered to the all-pervading Almighty, designated as Rudra-Siva. He is present in auspicious, benign forms by way of sustenance of all things created, and also as terrible forms which He assumes at the time of the dissolution and destruction of the cosmos at the end of time."
"This Rudra Adhyaya, this Satarudriya, this hymn should be chanted, heard, and made an instrument of daily prayer to God, by which one's mortal sins are destroyed and the spiritual light is lit within—by which one's internal eye beholds that Presence which outwardly is manifest as the universe and inwardly as the mind and consciousness. Thus, this is a universal meditation which is expressed in the Vedas as a hymn of prayer to the Supreme Being, here addressed by the epithet of Rudra, Siva—the One without a second." - Swami Krishnananda << More> >.
Early Morning Meditation Talks from Ponder These Truths by Sri Swami Chidananda

The Keynote of all Yogas
Let your keynote be divinity. Let your consciousness never swerve from this inner centre of divine consciousness, awareness of your divinity. Let that be the basis for all your thoughts and feelings, your actions. Think of it always, remember it always, contemplate it always, dwell upon it always, be centred in it always, be aware of it always, so that by sheer persistence and perseverance in this affirmation of truth, you emerge into a new being.
Mana eva manushyanam karanam bandhamokshayoh (Mind is the cause of bondage and liberation of man). What you think, that you shall become. Ever be centred in your divinity. Then everything will follow. When the sun shines, then there is no more darkness. When this awareness shines in your heart, there cannot be anything contrary to it prevailing. There can be no ajnana nidra (sleep of ignorance) when there is jagrata chetanah (awareness of wakefulness). That should be the sadhana whether you are a bhakta, whether you are a Yogi, whether you are a Vedantin, jnani, or whether you are a karma yogi. -Swami Chidananda << More>>
Yoga Learning through a Book "Yoga, A Way of Life" by Swami Adhyatmananda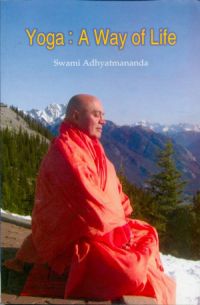 Main Yogasana (Yoga Postures)
The Physical techniques of Yoga are the stepping stones to meditation. According to Patanjali, Yoga is the cessation of the modifications of the mind.
In the beginning the primary prerequisite to peace of mind is posture. Yogasana practiced to gain steady posture, health and lightness in the body. All Yoga postures are intended to directly or indirectly quiet the mind. The majority of Asana have been devised to build up different parts of the body and to develop the strength required by the more advanced Physical disciplines. The purpose of the yogasana is to recondition the system, both mind and body, and to develop the nervous and glandular systems. The different Yoga postures have been devised to bring a rich supply of blood to the brain and to the various parts of the spinal column. The yogasana work by stretching, bending and twisting the spinal column in different directions to promote the health of the nerves. When the body is purified, Prana (vital energy) can be conserved and the individual becomes healthy and conscious.-Swami Adhyatmananda << More>>


Mahashivratri Utsav( March 2, 2011 - March 3, 2011)

Continuous twenty four hours worship services will be offered for the peace and prosperity of the Mankind to Lord Vishvanath at Sivananda Ashram, Ahmedabad. All are welcome to holy Shivaratri worship and receive the grace of God Gurudev.

Abhishekatmak Laghurudra (March 2, 2011) 4.00am to 6.45am, Shodoshopchar Puja 7.00am to 9.30 am, Shringar Darshan 9.30am to 12.00pm, Abishekatmak Laghurudra 12.30pm to 4.00pm, Maha Aarti 12.00am & 4.00am, Bhashma Aarati 7 pm by Pujya Sri Swami Adhyatmanandaji Maharaj, Prahar Puja (Hourly) - 8.00pm to 4.00am(next day), Satsang and Bhajans starting from evening and continuous through out the night by eminent artist & musician. 5.00pm to 5.00am( March 3, 2011). Mahaprasad will be served to all the devotees on March 3rd at noon. If you can not participate physically, you can join by sponsoring puja also. Please contact the ashram for details : sivananda_ashram@yahoo.com / call # 079 26861234


News &Activity Report for the Month of February 2011

Divya Jivan Gujarati / February 2011

Wisdom Sparks - Swami Sivananda

Meditation is prolonged concentration. The process of meditation is like the pouring of oil from one vessel into another in a steady, unbroken stream. Meditation is an effort in the beginning; later on it becomes habitual and gives bliss, joy and peace.



Meditation is a positive, vital, dynamic process. It transforms man into divinity. Meditation is the key to intuition. Meditation is the key to unfold the divinity or Atma hidden in the names & forms.

Meditation is a vital part of daily living. Therefore, meditate daily.

Even a little meditation daily will raise you a little higher and little nearer to God. shut down in Meditation the conscious mind-that part of your mind which thinks of the external world, your body and its wants. Your life and your meditation must become one.

As gold purified in a crucible shines bright, so, constant meditation on Atma makes the mind pure and effulgent with spiritual luster. Meditate upon purity and other similar qualities associated with purity- qualities like simplicity, guilelessness, frankness, truthfulness, open-heartedness, innocence, goodness etc.

When you enter into deep meditation, you will realize balance, composure, serenity, peace of mind, stadiness, fearlessness, higest dispassion. Inner spiritual strength, perfect peace, knowledge and bliss are the fruits of meditation. Meditate regularly. You will attain the Goal, God –realization.


Gurudevarpanamstu!